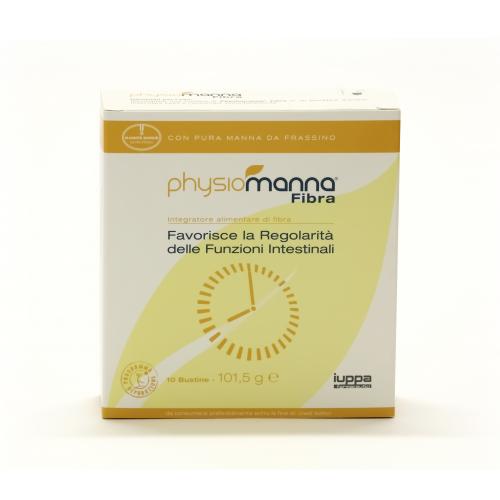 Physiomanna Fibra promotes weight control and bowel regularity.
Fibra is our dietary supplement perfect for restoring the correct frequency of evacuations and to be used while in low-calories diet, and for those who are suffering of dyslipidemia and diabetes.
It' s made with Pure Fraxinus Manna and the soluble natural fiber such as glucomannan.
Physiomanna Fibra is free of contraindications and suitable for everyone and for delicate subjects as poly-treated people, hyperglicemic, intolerant people, hypertensive, diabetics, dyslipidemic, people with celiac disease, pregnant women and obese people.
Also, the addition of fennel in this product, reduces the presence of gas, bloating and abdominal pain.
Ingredients: Physiomanna from fraxinus Pure Manna, glucomannan, fennel and anti-caking agent
Free of : preservatives, dyes, additives and gluten.
Indications: weight control and to regulate altered intestinal functions
De Plus:
Monodose, high efficacy, easy compliance, does not cause allergic reactions, without sodium